Door Design
Depending on the type of veneer and construction chosen and the different types of glazing, the door can have a significant impact on the interior. We offer standard wooden door leaf design solutions by choosing a door model from our catalog, or we make the door according to the customer's sketches. We stain and paint wooden doors in different shades. We create doors of different types for different interiors, for example - classic interiors, modern interiors, Art Nouveau interiors, etc.

Our specialists will help you solve any issue related to the design or technical equipment. For your convenience, we provide a full-fledged service - from consultation, individual project development to the installation of wooden doors, ending with warranty and post-warranty service.
For your new ideas, we offer a look at some door designs from completed objects:
New technology is used here for hidden hinges, as well as magnetic tongue locks, which pop out only when the doors are closed.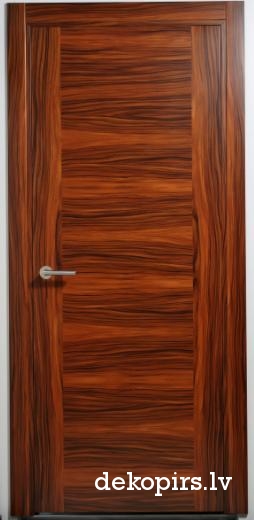 This door has a modern and interesting solution. The edges are flush with the sash and the box, as well as the built-in hidden hinges and handle socket are integrated on the same level with the sash, they generally create a finished uniform shape
Special aging effect technology (patination) has been used for the indicated door, in order to achieve the aging effect, decorative elements have been used - pilasters, capitals for edging, multi-profile strip on infills.
Antique fittings (handles, hinges), which in general create the impression of antique style.